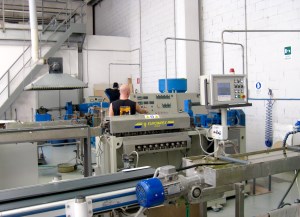 For more than 30 years, we have been an example of artisanal production that has been important for the local economy, but also for the construction industry.
As we see a change in the industry requests, now more than ever specific and professional, we undertook a renovation plan, with a consequent modernisation of the headquarters and the workshops, to better answer the necessities of our clients.
Our endeavours brought us to expand the range of products, with the result of increasing the supply quantities and reducing the production and shipping times.
In this perspective, which still guides us, we will strive to make ourselves better, in order to offer a service up to the expectation of an ever-changing market. We want to deserve your trust, becoming a reliable partner of your business.